If you want to see an awesome example of a permaculture garden, micro climates and just how much you can achieve in a tiny suburban back yard then PLEASE visit Angelo's garden. I went earlier this year and can't begin to tell you how blown my mind was and still is over everything he has squeezed in to his garden.
Deep Green Permaculture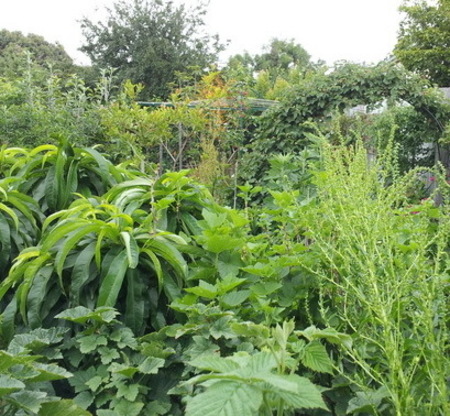 Sunday 15th November 2015
Event: One Hour Workshop with Garden Tour
Two sessions – 11:00 am – 12:00 pm and 1:30 pm – 2:30 pm
Cost: $15
We will be participating in the Sustainable Gardening Australia (SGA) Open Gardens and Tours in 2015, details of the event as follows:
SGA Sustainable Open Gardens and Tours: Angelo's Garden – Preston
By bookings only – Angelo's Food Forest is a living example of the principles of permaculture gardening. See how a conventional backyard has been transformed into a thriving, productive biodiverse demonstration Permaculture food forest with over 30 fruit trees, dozens of berries, unusual medicinal herbs, native bush food plants, hydroponic systems as well as plenty of exotic edibles from around the world too.
Click here to book your place at this event
What You Will Learn
How to sustainably incorporate ornamental plants for pest and disease management
How permaculture techniques can…
View original post 220 more words